Bonded Wines and/or Spirits Insurance - Key Facts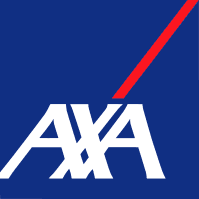 SUMMARY STATEMENT
This document provides key information about your bonded Wines and/or Spirits in store Insurance. It does not contain the full terms, exclusions and conditions. If you have any questions or concerns about this insurance in the first instance, please contact Connoisseur Underwriting, South House, South Street, Dorking, RH4 2JZ through whom this insurance was arranged.
TYPE OF INSURANCE COVER
The policy insures against loss or damage to your Wines and/or Spirits whilst in storage only at a LCB Warehouse specified by you during the period of insurance.
INSURER
XL Catlin Insurance Company UK Limited is authorised by the Prudential Regulation Authority and regulated by the Financial Conduct Authority and the Prudential Regulation Authority (Firm Reference No. 204848).
PERIOD OF INSURANCE
This insurance contract period of cover is offered as a monthly contract and insurance will have ended within a period of one (1) month from the start date of the period of Insurance and will continue for as long as you continue to pay your monthly premiums.
SIGNIFICANT FEATURES AND BENEFITS
Your Wines and/or Spirits are insured, in excess of the deductible of GBP250 for 'All Risks' of physical loss and damage whilst within the LCB Warehouse you have declared, provided you have paid the premium for the period in which you have sustained any loss.
Any Wines and/or Spirits consigned to you can also be covered.
We will also cover any Excise Duty, V.A.T. or any other taxes or duties that H.M.R.C. may impose on you after a loss, provided your sum insured is sufficient.
SIGNIFICANT AND UNUSUAL EXCLUSIONS OR LIMITATIONS
If we and you are not able to agree any question of valuation, the dispute will be referred to an independent third party expert in the relevant field. If we and you cannot agree on an expert, then we and you must each propose a name and then we and you will be bound by the mid-point between the valuations given by the two (2) experts. It is agreed that there will be no appeal from this valuation.
You may not make multiple applications via the Wine2insure.com website for your Wines and/or Spirits at the same bonded warehouse.
You must ensure that the Wines and/or Spirits are securely and adequately packed in storage so as to withstand the normal hazards associated with storage. If you fail to comply, we will have the option to decline any claim.
You and any person acting on your behalf must take steps to protect the Wines and/or Spirits against physical loss or physical damage and to keep it in good condition and repair. If you do not, we may not have to pay any related claim.
For Wines and/or Spirits consigned by you or to you for safekeeping, we expect that you have accepted responsibility within the terms and conditions of this policy. Wines and/or Spirits must not be further consigned without your prior authorisation or that of the owner of the Wines and/or Spirits.
We will not pay for physical loss and/or damage to or from:
any loss or shortage discovered while taking an inventory;
Wines and/or Spirits unless entered in your records;
any Wines and/or spirits outside the location(s) specified in the schedule;
your or another party's insolvency, scheme of arrangement or similar arrangement;
substitution or mysterious disappearance or unexplained loss;
bankruptcy or any book-keeping failure of any wine storage facility;
aridity, humidity, exposure to light or extremes of temperature unless such physical loss or physical damage is caused by storm, frost or fire;
Wines and/or Spirits which are obtained by any person using any form of payment that proves to be counterfeit, false, fraudulent, invalid, uncollectible or irrecoverable;
theft unless resulting from threatened or actual forcible or violent entry to or exit from the insured location;
from theft, fraud or dishonesty committed by you;
restoring, retouching, or any similar process or any reduction in value of any Wines and/or Spirits following restoration;
the escape of water from inside tanks, apparatus or pipes unless the temperature of the water inside the building(s) is maintained to at least 5 degrees Celsius or such equipment is drained and shut off at the mains supply to the building(s)
natural ageing, gradual deterioration, rust or oxidisation, warping or shrinkage, moth, vermin or mould; cork fly damage; adulteration (impure and / or unsafe Wines and/or Spirits); deleterious (hazardous), contaminated materials; taint; leakage / evaporation; discolouration; rising damp and rot.
We will also not pay for any:
fees and expenses incurred by you in the preparation of a claim;
fines or penalties, punitive or exemplary damages of whatsoever nature;
loss of value of Wines and/or Spirits as a result of loss of or damage to labels;
indirect loss of any kind, being any additional claim, physical loss, physical damage, cost, expense or other financial liability occurring as a result of but after any insured event;
Please refer to your policy wording (Pages 10, 11, 12 & 13) for the full list of the exclusions.
CANCELLATION AND COOLING-OFF PERIOD
Statutory Cancellation Rights – Cooling-Off Period
There are no statutory cancellation rights under this policy, as all periods of cover will have ended within a period of one (1) month from the start date of the period of insurance and will continue for as long as you continue to pay your monthly premiums.
Your Right to Cancel
You are entitled to cancel this policy by notifying us though the Customer Care section of this website or by email or telephone. Our contact details can be found below. There will be no refund of the monthly premium.
Please don't cancel the subscription payment at your bank or card provider without first informing us of your intent.
Our Right to Cancel
We are entitled to cancel this policy, if there is a valid reason to do so, including for example:
any failure by you to pay the premium; or
a change in risk occurring which means we can no longer provide you with insurance cover; or
non-cooperation or failure to supply any information or documentation we request, such as details following an accident;
by giving you seven (7) days' notice in writing. Any return of premium due to you will be calculated at a proportional rate unless you have made a claim in which case the full premium is due.
MAKING A CLAIM
If you need to make a claim please contact: Connoisseur Underwriting through whom this insurance was arranged. The contact details are as follows:-.
Connoisseur Underwriting
South House, South Street, Dorking, Surrey RH4 2JZ
Tel: +44 (0)1306 740 555
Fax: +44 (0)1306 740 770
E-mail: jw@anthonywakefield.com

QUESTIONS & COMPLAINTS
If you have any questions or concerns about this insurance or the handling of a claim, please contact Connoisseur Underwriting of South House, South Street, Dorking RH4 2JZ.
Telephone 01306 734 106 and speak to John Wakefield
(contact your insurance advisor named in the schedule through whom this insurance was arranged.)
If you wish to make a complaint, you can also do so at any time by referring the matter to the:
Complaints Manager
XL Catlin Services SE, UK Branch, 20 Gracechurch Street, London EC3V 0BG
Tel: +44 (0)20 7743 8487
Email: axaxlukcomplaints@axaxl.com
If you remain dissatisfied after XL Catlin Services SE have considered their complaint, it may be possible in certain circumstances to refer the complaint to Lloyd's. Details of Lloyd's complaints procedures are set out in a leaflet "Your Complaint – How We Can Help" available at www.lloyds.com/complaints and are also available from XL Catlin Services SE at the above address or from Lloyd's at:
Lloyd's Complaints Department
Lloyd's, Fidentia House, Walter Burke Way, Chatham ME4 4RN
Tel: +44 (0)20 7327 5693 Fax: +44 (0)20 7327 5225
E-mail: Complaints@Lloyds.com
THE FINANCIAL OMBUDSMAN SERVICE
The Financial Ombudsman Service
South Quay Plaza, 183 Marsh Wall, London E14 9SR
Tel: +44 (0)845 080 1800
E-mail: complaint.info@financial-ombudsman.org.uk
Website: www.financial-ombudsman.org.uk
From within the United Kingdom
Tel: 0800 0234 567 (free for people phoning from a "fixed line", for example, a landline at home)
Tel: 0300 1239 123 (free for mobile-phone users who pay a monthly charge for calls to numbers starting 01 or 02)
From outside the United Kingdom
Telephone Number: +44 (0) 20 7964 1000
Fax: +44 (0) 20 7964 1001
The Financial Ombudsman Service can look into most complaints from consumers and small businesses. For more information contact them on the above number or address,
or view their website: www.financial-ombudsman.org.uk
The European Commission also provides an on-line dispute resolution (ODR) platform that allows consumers to submit their complaint through a central site, which will forward the complaint to the right Alternative Dispute Resolution (ADR) scheme. The ADR scheme for Catlin Underwriting Agencies Limited is the Financial Ombudsman Service, which can be contacted directly using the contact details above.
For more information about ODR please visit their website: www.ec.europa.eu/odr
FINANCIAL SERVICES COMPENSATION SCHEME
Catlin Underwriting Agencies Limited are covered by the Financial Services Compensation Scheme. You may be entitled to compensation from the Scheme if we are unable to meet our obligations under this contract of insurance. If you were entitled to compensation under the Scheme, the level and extent of the compensation would depend on the nature of this contract of insurance. Further Information about the Scheme is available from the Financial Services Compensation Scheme (10th Floor, Beaufort House, 15 St. Botolph Street, London EC3A 7QU) and on their website: www.fscs.org.uk
REGULATORY INFORMATION
Catlin Underwriting Agencies Limited is authorised by the Prudential Regulation Authority and regulated by the Financial Conduct Authority and the Prudential Regulation Authority (Firm Reference No. 204848).
Further details can be found on the Financial Services Register at www.fscs.org.uk